Onsite Corporate Education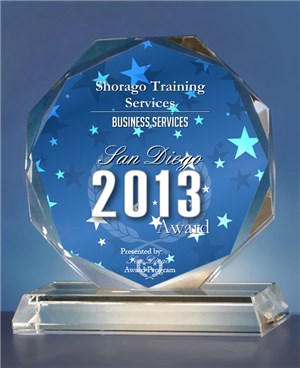 Update: In 2013, Shorago Training Services was awarded the San Diego Award in the business services category.
Through Shorago Training Services, Alisa A. Shorago provides engaging and informative onsite corporate education and seminars in sexual harassment prevention, business writing (including email writing), business professionalism and etiquette, and workplace communication skills.
Alisa A. Shorago started Shorago Training Services in 2008. With backgrounds in law, adult instruction, and writing/editing, Alisa has a gift for helping companies' employees with what to say and do – and what not to say and do. She finds the preventative approach of training much more satisfying than dealing with a situation once it goes to litigation (her former career). She also truly enjoys helping employees improve their job performance through improving their oral and written communication skills. Learn more about Alisa A. Shorago, J.D. here.